08-07-2021
We Sincerely thank Hon'ble CMD BSNL Sh P.K. Purwar Ji, Director HR Sh Arvind Vadnerkar Ji, Sh R K Goyal Ji, PGM Pers, Smt Anita Johri- Sr GM SR & DPC Chairman and other DPC Committee members- CLO and DGM Pers(JM) for completing the herculean task in records time. We will be failing on our part if we do not thank the efforts of all the Officers of the Pers section who have worked round the clock right from the preparation of eligibility list, corrections, feeding the data and updating the VC status and helping for the smooth conduction of the DPC. Finally we thank all the Circle Secretaries and their teams for their untiring efforts. Congratulations comrades.... Promotion of JTOs (T) to SDE (T) in BSNL against 67% SCF (Promotion quota) - Order released by Corporate office........View Order copy. View Promotion List: List (Page 1-20) List (Page 21-40) List (Page 41-60) List (Page 61-79) View complete list in Excel Format. View Circle wise List.
06-06-2021
It is regret to inform that our beloved Ex Circle Secretary SNEA Com S.Venkatraman expired due to heart attack yesterday night. He has led a lot of struggles during his tenure as CS. Our heartfelt condolences to the bereaved family. Let the soul be rest in peace. CS, SNEA.
12-05-2021
Formation of Benevolent Fund It is reliably learned that the Management Committee of BSNL Board in its meeting held yesterday, 11.05.2021 approved payment of Rs 10 lakhs to the BSNL employees died due to Covid 19 with the condition that the amount will be shared by the company and employees equally. The proposal will be considered by the BSNL Board tomorrow itself.
14-01-2021
SNEA, Chennai Telephones wishes Happy Pongal to All.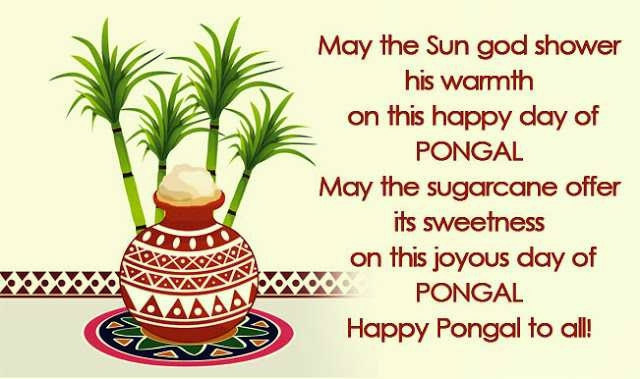 02-01-2021
All the comrades are requested to join the agitation and ensure smooth career progression.

31-12-2020
SNEA,Chennai Telephones wishes you all a Happy and Prosperous New Year
16-12-2020
Twitter Campaign on 17.12.2020
Requests all BSNL Executives to Join:
Time Bound Functional Promotions from 01.07.2018 through BEPPARR 2017 with PARITY
Time Bound Functional Promotion after every 5 years
New Designations along with change of scale
Past Service Weightage for future promotions
Open Promotion to the Higher Posts
Only Regular Promotion, NO Look After/Adhoc promotion
Honour the Assurances
Open Twitter accounts for all the members and follow the Twitter account of CHQ, GS, Circle and SSA.
SNEA/CHQ can be followed on @sneachq
General Secretary can be followed on @gssnea
27-11-2020
Agitation for Regular Promotion in all streams from 01.07.2018 onwards with Parity through the new promotion policy approved by the Board:
Trade Union Programme:
1. Lunch Hour demonstration at BSNLCO, Circle and SSA HQs on 02.12.2020.
2. Protest Day on 10.12.2020 by wearing Black badges.
3. Twitter Campaign on 17.12.2020.
4. Hunger Fast from 04.01.2021 to 08.01.2021.
5. Indefinite Hunger Fast from 15.02.2021 onwards.
Open Twitter accounts for all the members. CS and SSA Secretaries have to open the Twitter account and instruct all the members to follow the Twitter account of CHQ, GS, Circle and SSA.
SNEA/CHQ can be followed on @sneachq
General Secretary can be followed on @gssnea
CSs and SSA/Dist/Branch Secretaries to start campaining and make adequate preparations.
23-11-2020
IDA freezing for CPSUs from 01.10.2020 to 30.06.2021
NCOA and AUAB calls for observing 25.11.2020 as PROTEST DAY.
National Confederation of Officers Associations (NCOA) calls for observing 25.11.2020 as PROTEST DAY.
All Unions and Associations in BSNL (AUAB) calls for Lunch Hour Protest Demonstrations on 25.11.2020.
On one side Govt not implemented 3rd Pay Revision for many PSUs including BSNL. BSNL employees are working round the clock to maintain the essential telecom services during the Covid 19 pandemic. Many CPSUs are playing important role in maintaining the essential services during the Covid.
NCOA and AUAB deplore the Govt decision for Freezing of IDA in the name of Covid 19.
All CSs and SSA Secs are requested to coordinate with other Assns and Unions to make the programme a big success.
DPE Order freezing IDA
NCOA letter
AUAB letter
13-11-2020
The Screening Committee Report and Vigilance Clearance report for the JTO to SDE DPC is sent to BSNL CO.
13-11-2020
SNEA, Chennai Telephones wishes Happy Diwali to All
03-11-2020
Central Working Committee (CWC) decisions --contd:
1. DoT approval for Standard Pay Scales of E2, E3 replacing the intermediary pay scale of E1A and E2A w.e.f. 01.01.2007.
This is the most important HR issue, affecting all the Executives recruited after 01.01.2007, CWC observed. Settlement of E2 and E3 pay scales will resolve many issues. CWC was very much critical about the non–resolution of this issue by DoT and BSNL management for many years. After detailed discussion CWC resolved that if this long pending issue is not resolved in a reasonable time by DoT and BSNL through discussion, Association should launch TU actions to settle it.
2. BTCL and related issues:
At the time of proposal for formation of BTCL moved to Cabinet in 2013, it was mainly to tap additional revenue through Tower sharing. That time many private operators were available. Now situation changed and there is not much scope for Tower sharing as the number of other operators came down to 3.
To justify the BTCL, now DoT and management is talking about the savings on AGR. At the same time, silent on JV and management control, liability on BSNL for paying rentals to BTCL etc.
CWC decided to oppose the BTCL as it will lead to disinvestment and strategic sale in the form of Joint Venture in the near future as per Cabinet decision. The rentals for the BTSs on BTCL Towers will become another big financial burden for BSNL.
3. Implementation of 3rd Pay Revision:
After the VRS, the number of employees came down drastically, more than 50%. Now the matter has to be further pursued, CWC decided.
4. Enhancement of Superannuation Benefit to BSNL recruited employees:
After the success of the Sovereign Bond for Rs 8500 Crores, slight improvement is there in the financial condition of BSNL. The matter is to be further pursued.
The formation of separate Trust for PRMB instead of BSNLMRS also come under discussion. Hardly 20% of the BSNL pensioners are covered by CGHS as the facility is available at limited places. If BSNL is not able to contribute to the Trust after its formation, the limited amount available in the Trust after its formation will be sufficient only for meeting the medical expenditure of the retirees for few years. So BSNL revival is the only viable option to have better medical facilities. The issue to be examined further.
5. Promotion to DGM on regular basis and promotion to higher posts.
CWC demanded that all the eligible DE/CAOs should be made Regular DGMs instead of Adhoc DGMs. The remaining DGM(T/F) posts should be filled on Regular basis instead of LA arrangement by giving one time relaxation in qualifying service.
CWC strongly opposed the LA arrangement given by BSNL management instead of Regular promotion.
6. EPF Full Pension option:
13 Circles provided the data. The remaining Circles asked to submit the data within one week so that the details can be furnished to the lawyer for filing in the Hon Supreme Court.
7. Pay loss issue of Rs 22820/- for 2007/2008/2010 rect DR JTO/JAOs:
As decided in Bangalore CWC, the draft petition for filing the petition is almost ready and we will be filing the petition shortly.
For monitoring the progress in the court case and to assist the CHQ, a 5 member committee formed with Com Pavithra Singh, CS/UPE as the Chairman.
8. Pay loss for the LICE JTO/JAOs who recruited as JE between 01.01.2007 and 07.05.2010:
Earlier, the Bangalore CWC decided that pay loss issue should be limited to 2007/2008/2010 rect DR JTO/JAOs. After examining the matter and deliberations, CWC decided to take up the pay loss issue of the JEs recruited between 2007 and 2010 and become JTO/JAO also and to explore the possibility of legal options. For assisting the CHQ, a 6 member committee formed with Com Vismay Oza, CWC/GUJ as the Chairman.
9. E1+5 Increments for the post 2010 Rect JTO/JAOs:
We are exploring the possibility for extending this benefit as an interim measure till the approval of E2 and E3 scales, based on the Presidential Order issued by DoT on 28.03.2017, provided it will not have adverse impact on our demand for E2 and E3 pay scales. It will be discussed with DIR(HR) in the meeting next week.
10. Notional pay of E1A and E2A for Civil/Elect wings w.e.f. 01.10.2000:
DoT is not agreeing to this proposal. Since the proposal is having financial implications on BSNL and DoT, DoT stand is very crucial. We will further pursue the matter and have to explore all the options.
11. Uniform TBP between 4 to 5 years instead of 4 to 6 years w.e.f 01.10.2000:
Management collected the required date to examine the financial implications. Once CPSU CH, extending the first TB promotion after 5 years is implemented, it can be further pursed. Thousands of Executives are affected by this. Since it is having big financial implications as thousands of Executives recruited from 1993 to 2001 are involved, DoT stand on this issue is very crucial.
12. Intl MT Recruitment.
The result of Intl MT to be declared expeditiously, CWC demanded. Possible support also will be extended to the applicants for the same, CWC decided.
02-11-2020
Central Working Committee (CWC) decisions:
Central Working Committee (CWC) meeting unanimously decided to launch strong Trade Union programs from 01st week of January, 2021 for implementing the Non Post based Time Bound Functional promotion (BEPPARR 2017) after every 5 years with Uniformity and Parity in Promotions among equivalent cadres in different wings, w.e.f. 01.07.2018.
Initial phase of TU programs will be after 1 month, in the 1st week of December. CWC took this important decision taking into account of the fact that even after two years, management is not at all taking any action to implement the new promotion policy, which will give smooth career progression to the Executives.
CWC decided to wait for maximum 2 months, upto 31.12.2020 for the implementation of BEPPARR 2017 (CPSU CH) by the management. In the meantime, we will continue to work wholeheartedly for any promotion/ DPC as it materialises.
However, our demand for the implementation of promotion through BEPPARR 2017 (CPSU CH) w.e.f. 01.07.2018 will continue as it is, irrespective of the status of DPC/ Promotion. The promotions so materialises will be replaced with the promotion through BEPPARR 2017 from 01.07.2018.
CWC come to the conclusion that CPSU CH Promotion from 01.07.2018 is inevitable and cannot be compromised because:
1. Promotion through BEPPARR 2017 (CPSU CH) will only give promotion for all the eligible Executives with parity.
2. Promotion through BEPPARR 2017 only will give the promotion from 01.07.2018 and parity with those promoted in June, 2018.
3. Service from 01.07.2018 (2 ½ yrs) will be counted for future promotions.
4. Restructuring will drastically reduce the number of posts.
5. Executives from other streams and cadres also can get promotion.
6. There is no scope for further promotions, beyond SDE/AO.
7. Even after DPC/promotion, reservation issue will lead to litigations.
22-10-2020
Meeting with Shri Arvind Vadnerkar, DIR(HR) on 20.10.2020:
GS and AGS had detailed meeting with DIR(HR) on the following points. PGM(Pers), Sr GM(Estt), Sr GM(SR) and GM(Restg) present in the meeting. Detailed discussion continued for almost 3 hours.
1. Progress on implementation of Non-post based, Time Bound Functional Promotion (BEPPARR 2017) w.e.f. 01.07.2018.
DIR(HR) informed that BSNL is waiting for the reply from DoT. We explained that, BSNL sought the guidance from DoT on 10.04.2019. DoT did not reply even after 18 months, it means DoT is not having any objection. As such, the policy can be implemented immediately w.e.from 01.07.2018. Govt guidelines can be implemented as and when it is received we suggested.
Further we explained that CMD suggestion for DGM promotion after 58+ age is not at all acceptable to us. It shows that BSNL management is not interested to have its own management and want to continue with the deputation of ITS. For creating its own management, BEPPARR 2017 should be implemented from 01.07.2018 onwards and new JTO/JAOs should become AGM/CAO at the age of 40. It is required to maintain parity with the Juniors promoted in June 2018. To address the huge stagnation and abnormal delay in promotions in most of the cadres and to give some weightage for the past service, BSNL itself proposed the implementation from 01.01.2017. The apprehension that Executives will become AGM/CAO in 15 years and thereafter another 15-20 years they have to work without any promotion is not correct. BSNL Executives should get promotion opportunities upto GM/CGM level. This is possible only when the Executives get promotion as AGM/CAO Grades at the age of 40 - 45 so that they can move forward as DGM, Jt GM, Addl GM/GM and CGM, as per merit, in the remaining 15-20 years of service. Today, there is not a single Regular DGM even after 20 years of BSNL formation, showing the sorry state of affairs! Today, many JTOs retiring as JTOs without promotion and remaining are retiring as SDE/AO or AGM/CAO.
Further, new Executives only become AGM/CAO in 15 years that will happen only after 2031. Till that time, all promotions to AGM/CAO Grades will be from senior Executives having 20 to 30 years of service. The given chart provides status of promotion in different wings:
Grade

JAO to AO

JTO(T) to SDE

JTO(C) to SDE

JTO(E) to SDE

JTO(TF) to SDE

JTO(Arch) to SDE

Executives waiting for promotion from

2015

1999

1998

1997

1997

1988/2001

AO to CAO

SDE(T) to DE(T)

SDE(C) to EE(C)

SDE(E) to EE(E)

SDE(TF) to AGM(TF)

2008

2004

1998

2000

2001
Grade

Sanctioned strength

Working strength

% of shortage

Remarks

SDE (T)

20399 (25591-5192)

7550

37.03%

62.97%

Post against which VRS taken not reduced

AO

3725 +

2060

55.35%

44.65%

DE (T)

9470 (5303+4167)

1426

15.06%

84.94%

CAO

1347

19

01.41%

98.59%

DGM (T)

1331

161

12.09%

87.91%

DGM (Fin)

402

14

03.48%

96.52%
On the approval of BEPPAR 2017, as per clause 1.3, all the RRs upto AGM equivalent Grade stands scrapped. Any other mode of promotion will lead to discrimination, controversy and litigations as it is against the approved CPSU Cadre Hierarchy policy provisions.
About promotions given on 29.06.2018 (2226 AO, 468 CAO and 4796 DE) become disputed/ provisional after the CAT/CDG order dated 25.02.2020, temporarily closing the doors of further promotions. On the query of whether the CAT judgment and direction to be followed in reservation is in general nature, applicable for promotion to all the Cadres or applicable only for AO, CAO, DE promotions, management is clueless. Management clarified that the recent guidelines issued by DoT on 13.10.2020 regarding Reservation in promotion is to be followed by BSNL which made the reservation in all promotions much complicated.
Mgt should consider promotion to all the Grades with Uniformity and Parity, we demanded. All the promotions should be effective from 29.06.2018/ 01.07.2018 to have parity with the juniors from other streams promoted on 29.06.2018. SDE vacancies are available in June 2018 itself and due to court case only, promotion orders not issued. The AIEL circulated now also the same as that of 20.02.2015 with slight changes for the supernumerary JTOs recruited in 2001. So the promotion order for those posts should be issued w.e.f. 29.06.2018, notionally, we demanded by brining parity by promoting the JTOs of 2012 rect year also.
It seems that Management is considering the possibility of SDE promotion without reservation covering upto 2007/2008 batch. However the final vacancy position is not clear as it is to be decided at higher level, depends upon restructuring.
The Restg process is in the advanced stage. Even for the Telecom stream, SDE and DE posts will be less than 50% of todays sanction. The posts for equivalent cadres in other streams also will have almost same fate. Evenif reservation issue is not there, we can imagine the promotional avenues waiting for us after the completion of Restg.
The Assn offering faster promotion for SC/ST Executives (instead of CPSU CH promotion after every 5 years) could not promote even the 2001 rect SC JTO and 2002 rect ST JTO who completed 19/18 years of service for the unfilled vacancy of 2010-11 for which DPC held in 2018.
10 years litigation from 2010 to 2020 against SDE promotion created a backlog of 10 vacancy years in SDE cadre (from VY 2011-12 onwards) when promotion in all other cadres become current in 2018 itself. Net result is that about 5000 senior JTOs retired without promotion and the promotion of another 5000 young JTOs delayed for many years.
Executives are going to pay heavy price for derailing CPSU CH promotion (BEPPARR 2017) in collusion with the management by many groups including the present Recognised Assn which played an important role. Above all, promotion to the entire cadres upto AGM/CAO grade halted!
To break this barrier on promotion and getting CPSU CH promotion (BEPPARR 2017) delinking promotion from availability of posts is the biggest challenge for the Executives, especially for SNEA. When management is adamant and not at all positive, only option left for us is Organizational actions.
2. DoT approval for the BSNL proposal for E2 and E3 scales replacing E1A & E2A.
BSNL management is to pursue the issue with DOT seriously and settle it once for all, we demanded. This will address many issues of post 2007 rects, once for all like i) Pay loss issue, ii) E1+5 increment issue, iii) anomaly in 1st TBP promotion for post 2007 rects etc. The PO issued by DoT lowering the pay scales from E1A & E2A to E1 & E2 is not acceptable and BSNL already written to DoT for reviewing the decision.
Surprisingly, new PGM(Pers) is of the opinion that, the pay scale given to BSNL Executives initially is high and Executives are getting higher pay even today. There is a difference of more than 43% from the pay of DOT staff. We strongly refuted this and told PGM (P) that if BSNL Executives are compared, it should be with the Executives of other PSUs. There is no comparison between PSU employees and Govt staff, we told. Comparing to other PSUs, BSNL Executives salary is much less. At the same time the salary of Govt staff working in different Ministries is one and the same.
Finally, DIR(HR) assured to take up with DoT for the settlement of this important matter.
3. Restructuring, consolidation of SSAs by merger of small SSAs and consequent post reduction.
i) The temporary staffing norms circulated on 27.12.2019 for JTO/SDE, DE etc posts are required to be reviewed.
JTO and SDE cadres made interchangeable but on promotion, it is treated as post based. This is the double standard, we told. The number of connections required for sanction of JTO/ SDE (Rural and Urban) and DE (Rural and Urban) posts is very high. We demanded that it should be reduced considerably and post sanction, the number of Exchanges in Rural areas also to be taken into account along with DEL. Otherwise in Rural areas, it will be impossible to maintain so many Exchanges if 2500 DEL is kept as justification for JTO/SDE post and 7500 DEL+75 BTS+OFC+EB for DE(Rural) post. Similarly in Urban areas also, the number of connections to be reduced considerably from 7500 DEL for JTO/SDE and 21000 DEL for a DE post, we demanded.
After thorough discussion, DIR(HR) assured to reconsider the temporary norms as suggested by us.
As per the temporary staffing norms, the number of JTO/SDE posts will be less than 24000, which means the total SDE posts will be between 10,000 to 12,000. The DE posts will be about 2,600. If the norms are not changed and the numbers are not increasing drastically, we can imagine the promotional avenues waiting for us after the completion of Restg.
ii) By merger, small SSAs headed by TDM and TDEs got merged and GM level posts created. Moreover, at BA HQs and within SSA, Area Manager (DGM) concept is replaced with Area General Manger (GM) post thereby reducing the DGM and TDE level posts. There is no DGM under the Area GM in Cat II BA HQs whereas 4 DGMs are given under Cat I BA HQs and 1 DGM under Cat III BA HQs. The DGM posts in Category I and Category II SSAs is to be revised, we demanded.
After discussion, DIR(HR) assured to reconsider DGM posts in Category II BAs as suggested by us.
4. DGM (Telecom/Fin) Regular promotion.
We demanded that Adhoc/LA promotion should be discouraged in all the cadres. All the promotions should be on regular basis.
a) All the eligible DE/CAOs (DE(T) about 150 and CAO about 15) should be immediately given regular promotions. The 206 seniority revision is not going to alter their seniority position.
b) For the remaining DGM vacancies, we demanded onetime relaxation considering the mass retirement due to VRS and abnormal delay occurred for DE/CAO promotions. The DE/CAOs have sufficient experience in the cadre by Offtg/LA promotion but they are not having regular service due to delay in Regular promotions. Almost all are working as DGM(T/F) on LA basis.
DIR(HR) was positive on both issues and informed that DGM promotion is the one possible route as no reservation is involved in it.
5. Withdrawal of BSNLCO order dated 31.08.2020 regarding postponement of EPP for 2 years on declining the post based promotion.
This is a unilateral decision from management side. EPP 2007 is framed as per the Terms and condition for absorption after with interaction with the Executives Associations, SNEA and AIBSNLEA. Time Bound promotion and Post based promotions are different concepts not linked each other. Post based promotion is guided by DoP&T guidelines which cannot be altered by BSNL. Postponement of EPP for 2 years on declining the post based promotion is against DoP&T guidelines and EPP orders. Management tried to justify the decision but we demanded that it should be withdrawn.
6. Reversion of SDEs passed the LDCE in 2007.
We thanked DIR(HR) for restoring the SDE promotion for those reverted to JTO Cadre. Further we demanded that the matter may be decided based on the clarifications issued by Pers section and Estt section in 2007, after LDCE 2007 notification. It should not be linked with the LDCE 2010 notification/ clarification and related court cases.
BSNL pleaded the case in the CAT and HC suppressing the 2007 clarifications and quoting the PCAT order which dealt with LDCE 2010 only. Their eligibility is to be decided and the speaking order to be reviewed without waiting for the court order, we demanded. Once that happens, the related court cases also get withdrawn. Even if RP is dismissed, the eligibility as per the 2007 clarifications is to be decided by BSNL management, we explained.
Finally, DIR(HR) assured to examine the eligibility criteria and decide the matter.
The remaining issues will be discussed on another day.
22-10-2020
Circle Executive Committee meeting of SNEA, Chennai Telephones held on 14.10.2020 thru Zoom. Com.S.Boobalan President welcomed all and presided over the meeting. Com.Suresh A.S. Circle Secretary submitted report and explained the developments in detail. During the meeting the following members were co-opted for the vacant posts, which arose due to VRS.
1. Com. Senthil Kumar S DE Vice President
2. Com. Buddhadev Gantayat SDE Assistant Circle Secretary
3. Com. Kalaiselvan R JAO Assistant Circle Secretary
4. Com. Venkatravaniah B SDE Assistant Circle Secretary
5. Com. Sivachandran P SDE Organising Secretary
6. Com. Velayudham M S JTO Organising Secretary
Based on the discussions in the meeting, resolutions taken for the ensuing CWC meeting. Finally vote of thanks delivered by Com.S. Prathap Kumar BS EB.